Description
According to Glasser, fun (what humor generates) is one of five basic needs that motivate human beings. It is no less important than the needs of survival, power, belonging, and freedom. Fun is nature's reward for learning. We agree. 
However, beyond the fun factor, humor can be an effective way to engage students and activate learning. There are numerous positive effects of using humor in your classroom each day, both for your students and for yourself.

This unique course presents a variety of ways in which humor can be brought into the classroom. 
Certification: Available at a nominal cost of Rs 499/-

What will you learn
Understand Humour's Impact on Teaching

Learn how to bring humour to the classroom

Learn the importance of acting in the classrooms

Using STORYTELLING in the classroom

How to use PROPS & SPACE

Learn to use SUSPENSE & SURPRISE

Prepare your ENTRANCE & EXIT
---
Requirements
K12 educators and aspiring teachers
Video Lesson - Part 1

00:43:42

Video Lesson - Part 2

00:40:17

Video Lesson - Part 3

00:41:13
Video Assignment
Course Completion Quiz
About instructor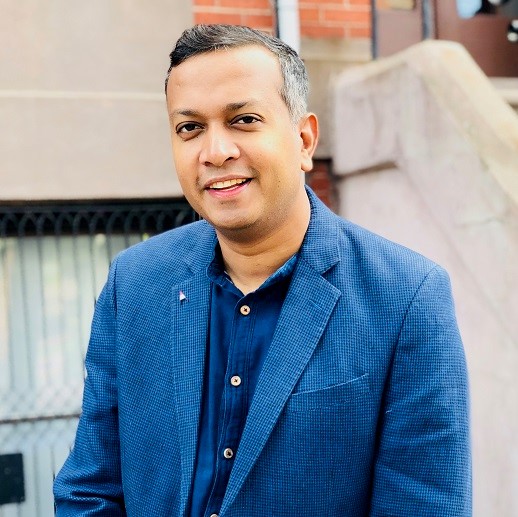 Name : Pratish R Nair
Reviews : 6 Reviews
Student : 877 Students
Courses : 1 Courses
Reviews
--- Reshma Shaji - Thu, 03-Sep-2020 Anshu mala Ojha - Thu, 03-Sep-2020 Amita Joshi - Thu, 03-Sep-2020 Krishna Maan - Thu, 03-Sep-2020
Very informative and needs to be implemented by teacher in virtual teaching era. Charu Kapoor - Thu, 03-Sep-2020
It was an insightful session!! Carolyn Troughton - Fri, 18-Dec-2020
Some very interesting points raised. The course could potentially have been presented in a shorter amount of time. I didn't feel at all comfortable with having to video myself and upload it to a Facebook group as part of the assessment. Having completed all but this portion of the course, I can see that I do use humour a great deal in the classroom. I now feel even more equipped to add to this. When I use humour, it is natural and flows in response to the students in front of me. This is in direct opposition to a scripted video which is required for the assessment. I don't use social media (Facebook), which adds a further block to my 100% completion of the course.