Learning to be an ENRICHED Online Teacher
Description
The module shall cover the online teaching expertise required as a ready reckoner for all educators of any level from Pre-primary to the PG level. The module shall include the wow teaching practices towards engagement and interaction towards making learning a wow spectrum for students in particular. The objective is towards making learning a delightful experience for the learners and other stakeholders. 
The course module is an analysis for educators to become proactive in exploring challenges as opportunities while being online. It also highlights the spectrum of dwelling teaching via various online platforms and strategies which make the teachers street smart and in action.
The modules cover online teaching strategies, overcoming barriers, understanding the online environment, paging the online identity, and covers rapport building through the digital body language of the learners and the educators together. 
What will you learn
Introduction to teaching online.

Overcoming Barriers of Online Teaching

Understanding the Virtual Classroom Management

Achieving Excellence via cloud identity by Educators.

Techniques for better online class control.

Overcoming Common Distractions

Overcoming different barriers to engagement

Discussion over Online Platforms for Teaching

Reference to Online Teaching Platforms for various subjects/ assessment/ evaluation

Reference to Free Editing Platforms for Videos for Educators

Making the Educators cautious of the importance of ORM- Online Reputation Management
---
Requirements
All K12 Leaders, Teachers and aspiring teachers
Video Lesson - 1

00:57:19

Presentation
About instructor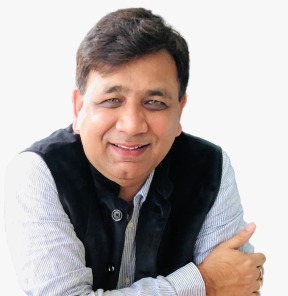 Name : Dr. Dheeraj Mehrotra
Reviews : 0 Reviews
Student : 2 Students
Courses : 1 Courses